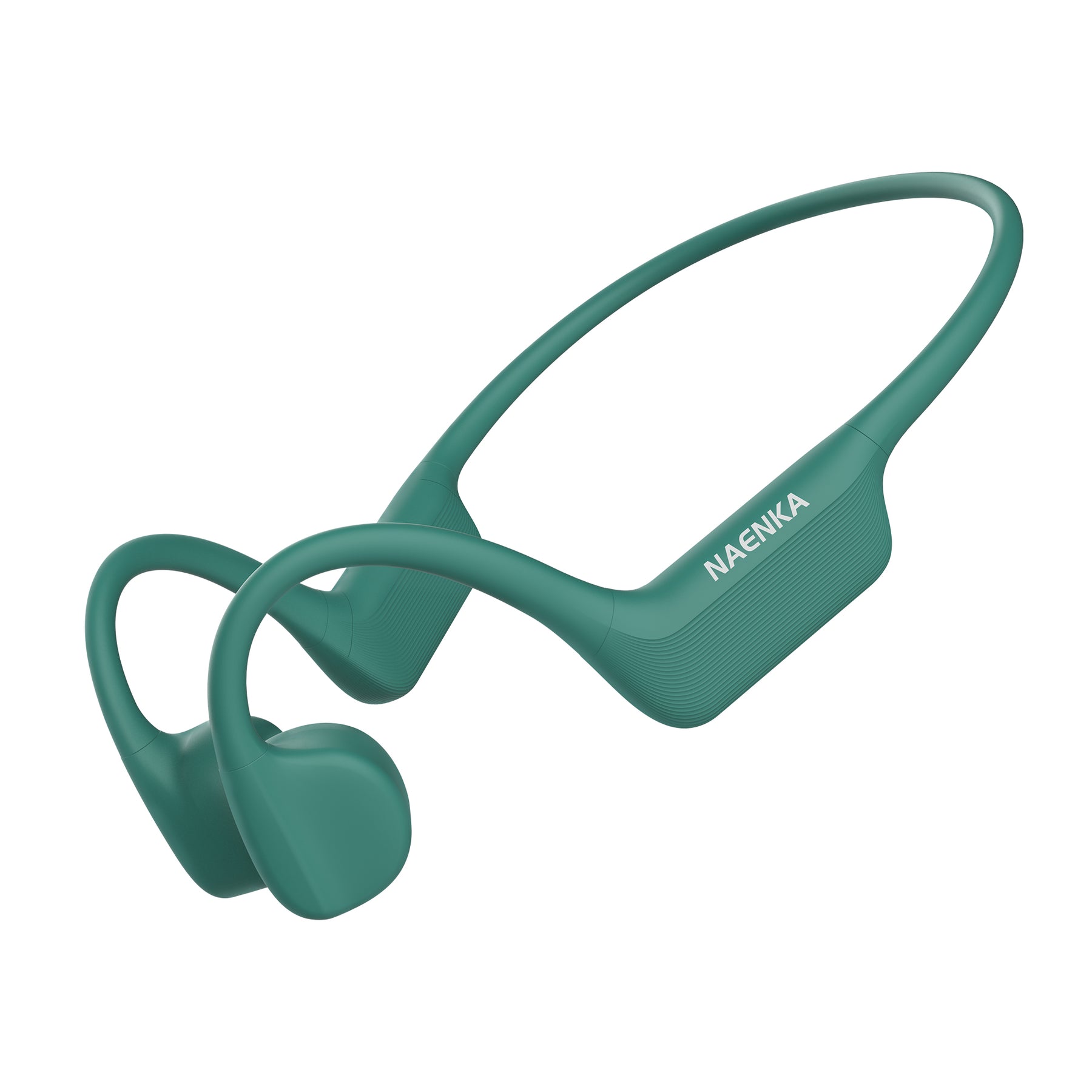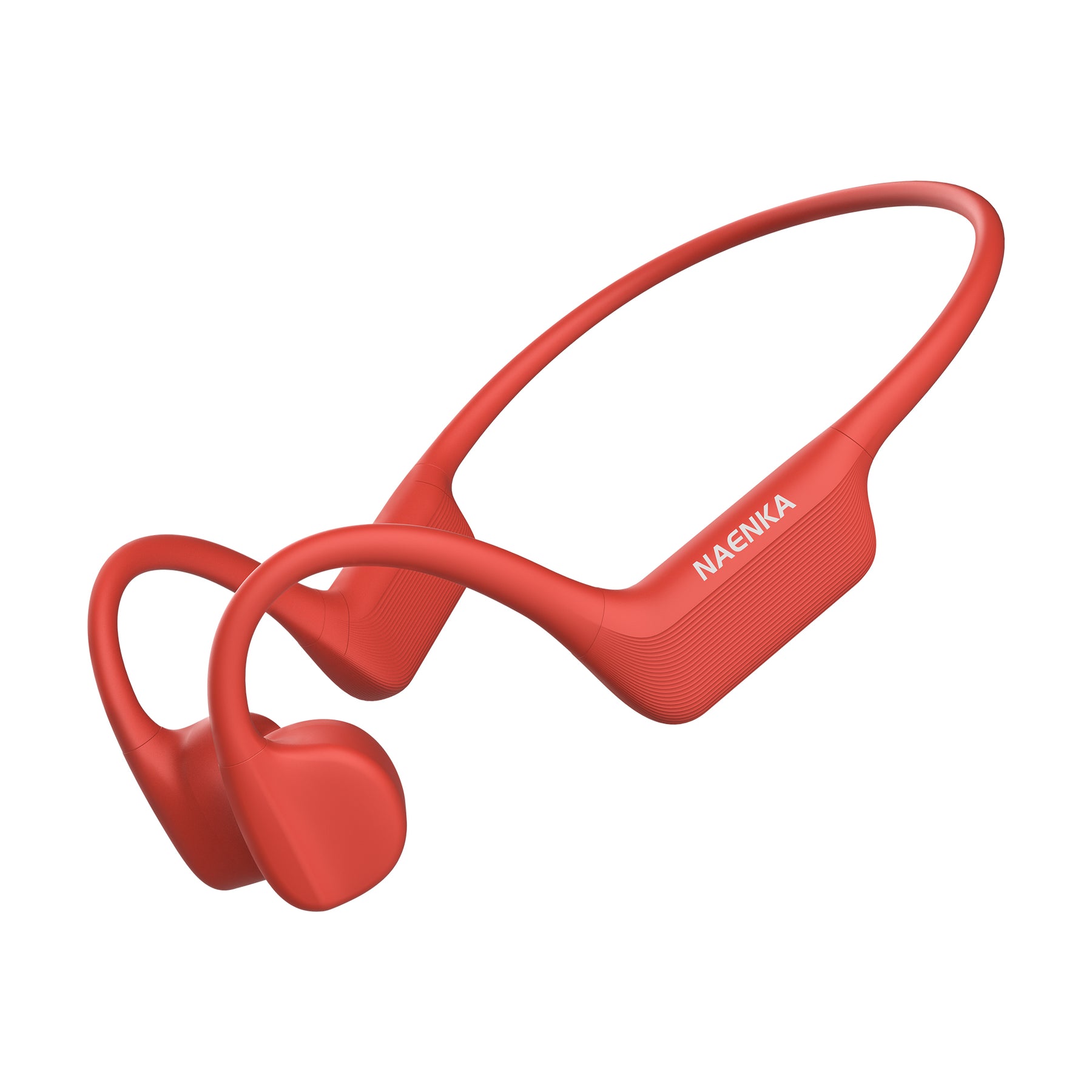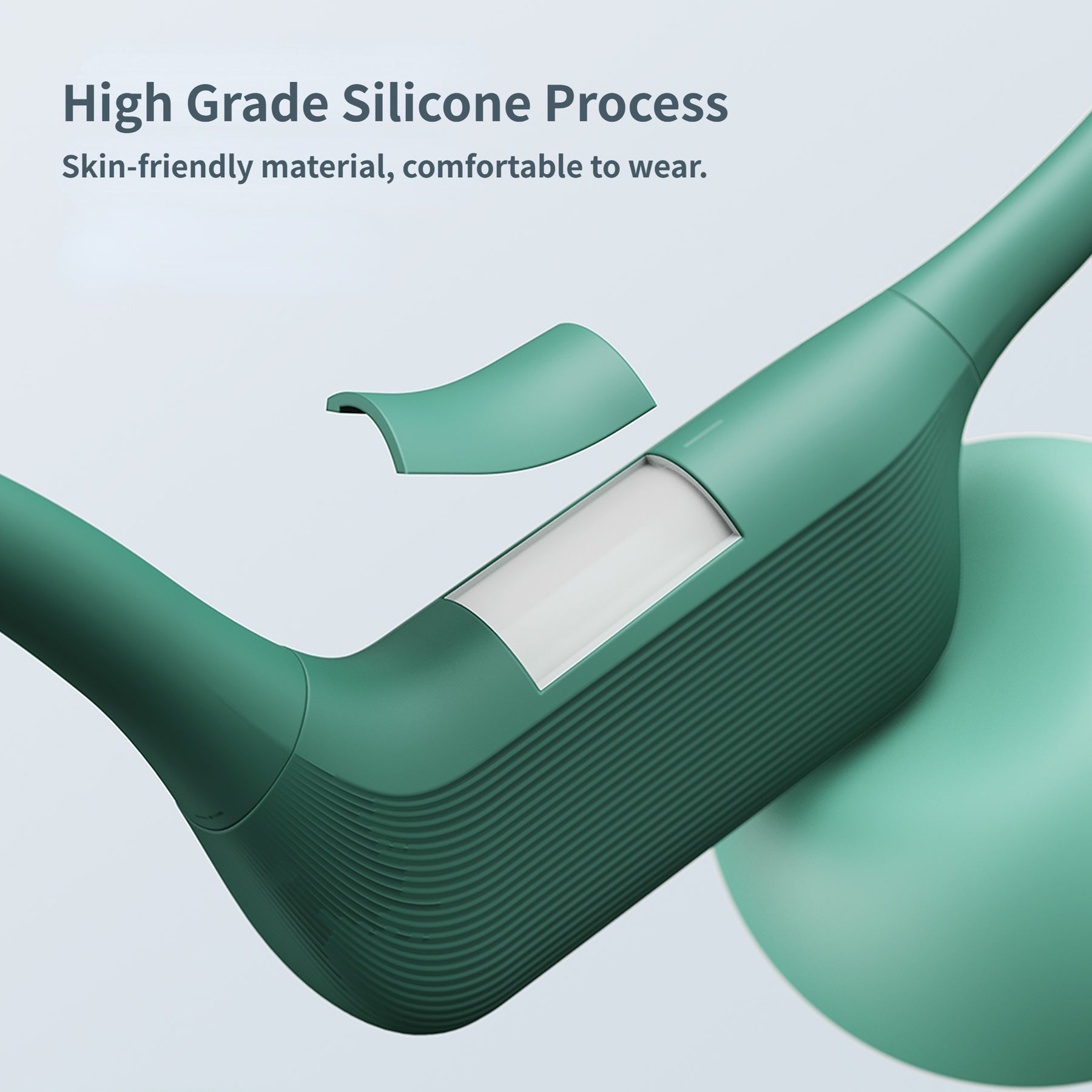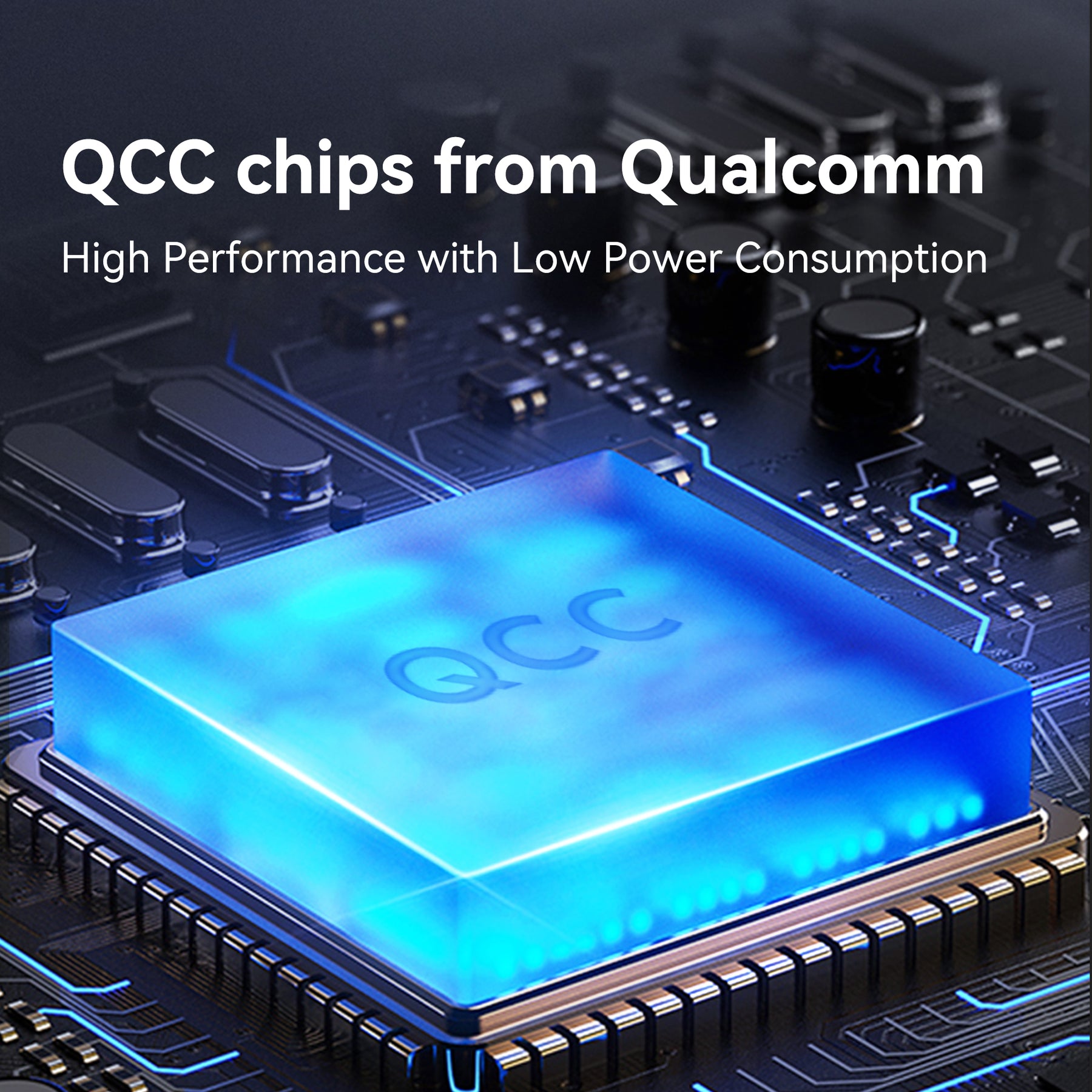 High-performance Runner Neo Bone Conduction Bluetooth Sports Headphones
Free Shipping Worldwide
7-10 days can be delivered

1-Year Warrenty
Free return and exchange if there is a quality problem

Express Delivery
Optional 2-3 days delivery to UK or US
【Top-level Sound Quality】Disrupting traditional sound quality solutions, Nank(Naenka) Runner  Neo is equipped with the addition of the high-efficient Vibrator 3.0 technology, it can effectively increase the vibration area of the vibrator by 55% and output solution, making the music more oscillator environment and intelligent reverse improve the sound quality by 57%. In addition. it professionally customizes on exclusive sound quality spatial and rhythmic.

【Bone Conduction Open-ear Design】Nank(Naenka) Runner Neo is the latest generation of high-performance bone conduction headphones, that enjoy music in sports without the constraints of earbuds. Which delivers audio through the cheekbone instead of air, bone conduction Technology can guarantee the authenticity of the sound to the greatest extent and keep you connected and aware of your surroundings, especially suitable for outdoor sports.

【IP66 Waterproof Headphones】Nank(Naenka) bone conduction sports headphones are certified with IP66 waterproof, and fully resistant to sweat, moisture, and dust. You can use it in any sport indoors or outdoors. It can provide you with high-quality music even on rainy days.

【10 Hours Play & Wireless Charging】Nank(Naenka) Runner Neo bone conduction running headphones have a battery life of 10 hours, which can meet your long-time sports use. Innovation enables wireless charging for bone conduction headphones which can be fully charged in 2 hours, Which can fully meet your needs for continuous use of headphones outdoors.

【Designed for Comfort】 Nank(Naenka) bone conduction headphones weigh only 0.9oz, titanium neckband is lightweight and flexible to ensure maximum comfort during extended wear. Also, an open ear design helps you achieve true painlessly and harmlessly as the headphone does not need to plug into the ear canal. It can keep the inside of the ear canal clean and hygienic as well. Fully ergonomically designed and the flexible silicone on the cheekbones can ensure your comfort and stress-free use.
1. The side of the headset with the microphone hole and charging base adsorption can be charged normally (indicator light facing outward). To avoid causing a short circuit, please do not force the other side of the headset and the base to fit contact.
2. During the wireless charging process, there may be heating, which is a normal situation in wireless charging.
Bone Conduction Headphones x1
Wireless Charging Station x1
Earplugs x2
User Manual x1
Sound Quality Enhancer x6
Don't Merely AcceptOur Word
Check out other testers' experience sharing
Nice headphones
Comfortable to wear for jogging, sounds quality is good.
Amazing!
Thanks for my friend recomendation I get the headphones, and I love it! They are perfect for my cycling training and for calls are amazing!
Aware of my surroundings!
Love these headphones! I walk in a busy metro area. I can hear traffic and the people around me while hearing my music or podcasts. I feel safer regardless of my surroundings. It's easy to carry on a conversation where necessary. Perfect for my needs.
Furthermore, the delivery was prompt. I reside in California, and I received the package in just two days.
Impressive Headphones
This headset has captured my admiration swiftly. Its ergonomic design ensures a comfortable fit, delivering exceptional audio quality while remaining user-friendly. It's a winning combination.
As an avid cyclist, navigating today's streets and roads requires heightened vigilance. Bone conduction headphones offer a unique advantage by keeping the ears unobstructed, enabling the user to stay attuned to their surroundings, including approaching vehicles and potential hazards.
The fusion of top-notch audio fidelity with enhanced safety is a compelling experience. Experiencing sound without any physical insertion into the ear is indeed a remarkable sensation, particularly during activities like cycling.
Effortless controls, from single-click pause/play functionality to seamless volume adjustment and track forwarding, further enhance the user experience.
In conclusion, this headset boasts a commendable blend of quality craftsmanship and an appealing price point.
The best bone conduction headphones BUT...
These are incredible, good value for money, high quality, great customer service, sound amazing. A big improvement from the runner pro 1's i had. However i have 2 issues with them.
I wish there wasnt a voice that said "welcome to naenka, bluetooth on, connected" every time i turned on the headphones. It gets pretty annoying. It should just be a few simple melodic tones. But the biggest annoyance is that when i turn off the headphones, it switches to the next track first. The off button should be on the action button not the volume button. Its infuriating to lose my place in a podcast or audio book because its moved to the next chapter. Its a simple thing that gets annoying after a while. There should be an accompanying app or something to either update software or to customise the button layout. And you should be able to turn off the voice on startup.
Wireless Charging Headphones
Nank(Naenka) Runner Neo is an industry-innovative wireless charging headphone equipped with a charging base, which has a battery life of up to 10 hours. Additionally, it adopts a fully-silicone-wrapped one-piece molding technology, providing a seamless and gapless headphone body that can effectively resist sweat, rainwater, oxidation, short-circuits, corrosion, and other issues during outdoor activities.
Comfortable & Firmer to Wear
Runner Neo design is user-centered, based on the feedback of consumers and the ear database of sports enthusiasts. Through continuous improvement and the addition of a golden aesthetic, the force of headphones is more evenly dispersed in 15 different tension areas. The combination of medical-grade silicone material and a lightweight titanium alloy skeleton with high strength and flexibility provides a more secure and painless wearing experience.
Shipping
Yes, we ship all over the world. Shipping costs will apply, and will be added at checkout. We run discounts and promotions all year, so stay tuned for exclusive deals.
The delivery time is usually 7-10 business days. Since the shipping address is in the US and Hong Kong, China, if the shipping address is in the US or China, the delivery time is 3-4 days.
Product
Yes, Naenka Runner Diver is specially designed for swimming, We enhanced its water resistance. You can get rid of Bluetooth and mobile phones to enjoy music in MP3 mode.
Naenka Runner Diver has both a Bluetooth mode and an MP3 mode, while the Aftershokz headphones can only perform one of these two functions.
The sound quality of bone conduction headphones is not as good as that of earbud headphones due to the different ways in which sound is transmitted and produced.